Home
Hello, and welcome to my website!
This site will give you a brief idea of who I am, what I have done with my career and, lastly, what the latest news is regarding the Studio and upcoming concerts and recitals.
So, make yourself at home, and please have a look around!
I want to thank all of my wonderful students for their dedication and hard work.  Congratulations to all for their successes….in L.A. doing films, at the MUNY OPERA, STAGES, Miss Illinois Pre- Teen Pageant, Ms. Senior Missouri Pageant (of which I had the pleasure of being one of the 2013 Judges), and so many more local theatres, and theatres nationwide!
I am very proud of you!
News!!!!!
Introducing new members of the Concerts International staff!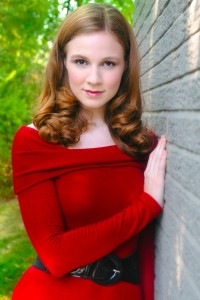 Erika Cockerham

Erika has a BFA in musical theatre from Millikin University. She lived in NYC for 2 and a half years after graduating college and while there, had the privilege of working with a handful people at the top of the musical theatre business: Tony Nominees, Erin Dilly, Andrea Burns, and Kate Baldwin, and Tony Winner, Lynn Ahrens. She also participated in a "Making it on Broadway" workshop with the author of the book with the same name, Jodie Langel and her husband, Kim Steiner. She also studied with Alisa Endsley while in the City, and performed at the Duplex Cabaret. During this season away from the City, Erika is excited about the opportunity to pour into the musical studies of her students. She has lots of experience auditioning and loves to help students prepare for upcoming auditions by not only working to expand their vocal abilities, but also by delving into the text of their pieces, thus helping them to become better actors. In voice, she specializes in musical theatre, classical, and opera- teaching techniques which help vocal stamina, clarity, support, diction, and especially, overall health. She has also played the piano for 20 years and specializes in the new age solo genre as well as classical. While not performing or writing, her passion is to work together with the student to find their love for music, what's special about them as individuals setting them apart from everyone else, and expressing themselves in their musical performances.
Please contact her directly at (314) 495-5357 or email erikacockerham@gmail.com
Cole Sandel
I am19 years old and have been playing guitar since I was a small child. I first started getting serious about the guitar at age 14 when I started taking lessons from famous local Jazz guitarist Dave Black. Since then I have played in the Clayton High School Jazz band for 3 years, and have also played in various heavy metal acts around St. Louis to this present day. My main love for music lies in heavy metal, hard rock, and blazing fast guitar playing. But I also have an interest and background in classical and jazz guitar playing.  I am currently studying classical guitar at Webster University with John Mcclellan and enjoying it very much. In addition I am studying voice with Mary Chapman and taking piano lessons. I think it's very important as a good musician to be familiar with all major genres of music, regardless of what your favorite genre of music is. I began teaching about a year ago going to my students houses to do their lessons. I feel that with my knowledge, dedication, and love for music that I have made my students excited about learning, whether they are very serious players or just wanting to have fun. I am currently attending Forest park community college and intend to pursue a music education degree.  I look forward to teaching you at Concerts International Studios.
Please contact Cole directly at 314-520-2154 or email colesandel@yahoo.com